Worldwide Email address finder
This is a cheap little tool to help track down friends, colleagues, old work buddies, trading acquantances you met at a course, past friends that have moved on and their old email address isn't valid.
It searches through over 100 databases (the same databases some of the Government and Law Enforcement agencies use) and does so in over a hundred countries. you may be able to do this yourself but some databases are subscription only and it could take you hours just to find the sources so for $20 you have this tool for life.
Think of it as a $20 investment to save you time and effort tracking someone down so you can get back to your trading.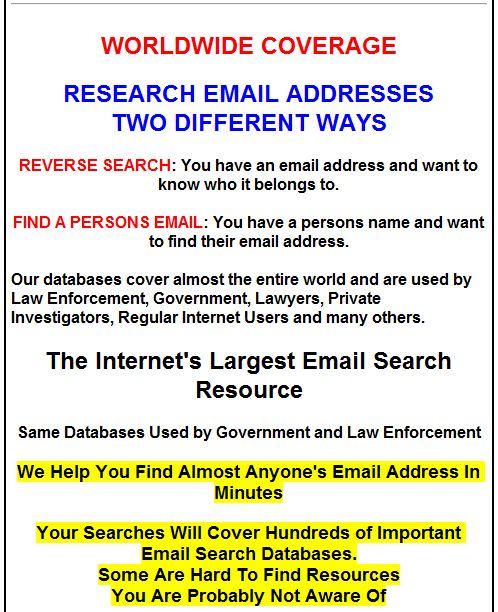 s46CFDSurvival